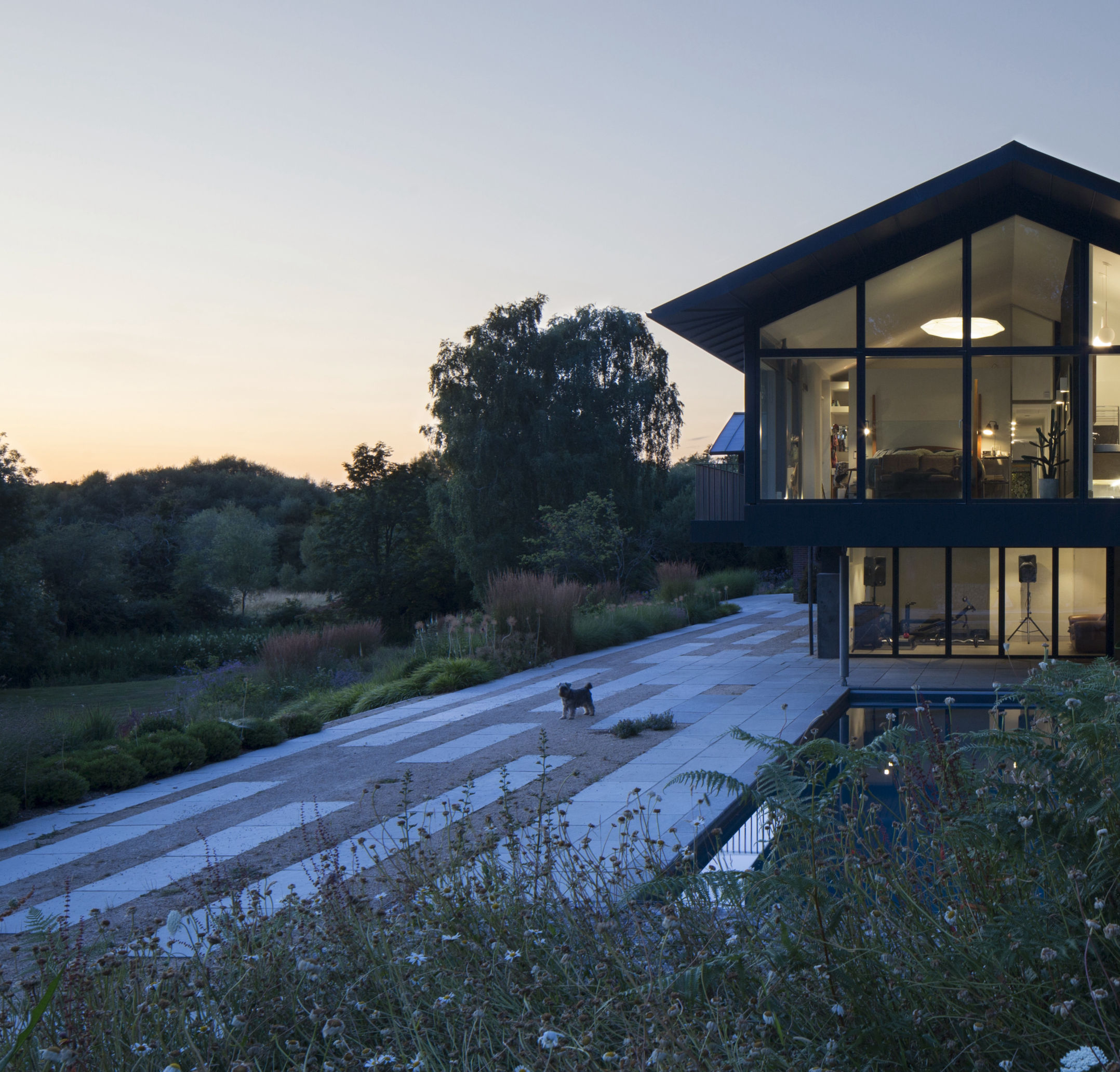 Stage A + B. Brief & Survey:
The initial meeting allows us to visit the site and discuss the project aims. On-site sketching and reference images are used to confirm the general aims of the landscape design.

Topographical survey will be required and can be organised if not already available.


Stage C. Concept & Landscape masterplan:
The concept design includes sketches, plans and mood images which illustrate the design proposal. This stage remains open until all parties are in agreement with the format.

Concept plans can be developed into Planning Drawings but generally require additional information to ensure the correct level of information is supplied to the local planning authority.


Stage D. Detailed Design:
The detailed technical design explores how the designed landscape will be built. This includes a full specification of all bespoke details, materials, edges, drainage, external lighting, levels and site sections.

Commercial projects generally also require Tree Protection, Ecological Mitigation plans and Landscape Strategy documents to support the planning application.

Stage E. Planting Design:
Planting is probably the most important part of any project as it defines the general mood of the project.

All planting design relies on choosing the right plants that are suitable for the site conditions and work well together. The schedule includes size, spacing, quantity and price to supply and plant.


Stage F. Tendering:
The detailed design plans and quantity schedules are sent is approved landscaper contractors to price the work. The itemised returns are then compared and edited if required.


Stage G. Construction:
We provide a monitoring service to supervise the work and handle any queries during the construction phase. This service can is calculated as either a lump-sum or on an hourly basis. A schedule of visits can be agreed in advance to control expenditure.


Why us?
- Our designs are low cost and low maintenance.
- Established for 20 years.
- Friendly & professional service.
- Registered member SGD.